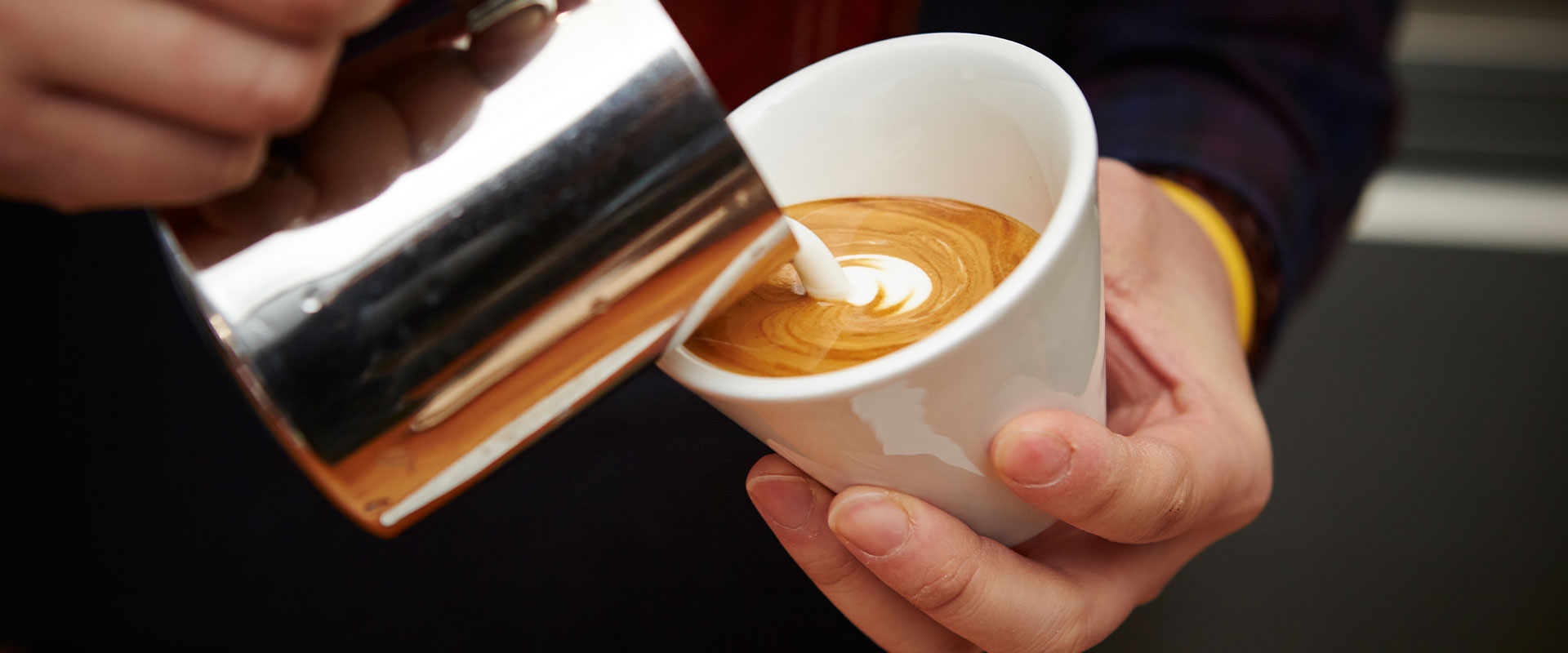 Tips for bartender
Haiti Coffee Roasting Company and the art of coffee making
The task of Haiti Coffee Corporation is not just limited to buy green coffee, roast it and sell coffee. Our biggest task is to give advice to bartenders for the management of their coffee bars. We organize training courses at our offices in Milan, at our client's premises or at our trade association Altoga. Our list of tips and rules for those who, behind the bar counter, is called to prepare a delicious cup of coffee.
Water Evaluation
Underestimated by most of the bartenders, this is the fundamental element. We advise our clients to undertake a water analysis in order to adjust the coffee maker to proper temperature and choose the most suitable water softener.
Coffee maker standards
The bartender must check that the coffee maker is working properly with the water temperature at about 90 ° C and the boiler with 9.5 Bars of pressure. The amount of water should be checked regularly.
Coffee grinding and dosage
Every morning, the bartender has to find the right degree of grinding to prepare the best coffee, not too clear (under-exposed) or too dark (over-exposed). On particularly wet days coffee grinding must be enlarged, vice versa in dry days you will have to tighten it. The dosage of the coffee grinder is another important aspect; the Haiti Coffee Corporation staff tare about 6.5/7 grams. The secret is not to grind too much coffee at a time because the grinder blades, if overheated, would grind the coffee badly and ground coffee would lose its aroma very quickly.
Cleaning
In addition to the directions dictated by the health standards, coffee maker cleaning is required not to affect the quality of the coffee. Each part of the machine should be cleaned, removed and washed at least twice a day. The bartender must check that the filters are not clogged, must flush them once a day and let them soak in water overnight. Every night the bell of the coffee should be removed and cleaned otherwise the coffee, emitting its oil, would acidify and create secretions.
It is good practice to check the presence of salt in the water softener and perform the cycle of salination of the membrane. Periodically change the water in the boiler of the coffee maker, clean and if necessary change the head showers. A key aspect is to moderate chemical cleaners, as their overuse or incorrect use may alter the aroma of the coffe in the cup. The constant use of mild, odourless, and non-aggressive detergents is highly recommended. The best advertisement for a coffee bar is to be able to create a clean environment where the bartender with a smile and courtesy can quickly serve an excellent espresso coffee, toasted, selected and blende by Haiti Milano Coffee Roasting company.